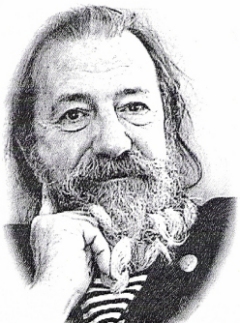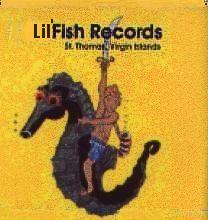 DOWNLOAD
our High Quality MP3 files. If you like what you hear, please consider adding the singles that you like to your PayPal cart or make a donation directly to Scott using the "Contribution Basket" link.
CD PACKAGES:
The "BURIED TREASURES" CD
and
"SANDY THE BLUENOSED REINDEER" CD
packages are ready and are available now!. To buy CDs, go to our
Music Page
, locate the title you want and click "BUY CD." If you are distributor or wish to become an affiliate, please fill out our "contact form and inquire."
(Contact Lil'Fish Records)
Fill in the simple form with your email address, we'll respond to you soon with information on opportunities.

Thank you very much for your interest in Lil'Fish Records and the unique artistry of the Virgin Island's very own musical genius, Scott Fagan!

The CDs and music downloads offered here will only be available at this website or through carefully selected affilliates, directly to you from artists.
Welcome to the birth and progression of Lil'Fish Records to the World Wide Web. This site features the talent and works of a truly legendary soul, Scott Fagan, on this Virgin Islands based distribution label.

Eventually "all" of Scott Fagan's recordings will be posted online for you to listen to or download for "FREE." We hope that you will choose to purchase a CD or buy the downloadable, high quality MP3 files. (Read Scott's Payment Philosophy). All of the downloadable songs are available at a greatly reduced amount. Whether or not you choose to make a purchase, Scott still wants to simply share his music with you. There are strategically placed "Donation Baskets" for people to donate whatever they can.


We are excited about Scott's most recent CD, DREAMS SHOULD NEVER DIE, "The V.I. Songs, Volume #2. The new CD is available right now and can be ordered here.

We've also re-released Scott's BURIED TREASURES, "The V.I. Songs, Volume #1 on CD. The BURIED TREASURES CD is available now. Place your order here for the CD. Regardless of whether or not you purchase anything, Scott wants you to have free access to the high quality MP3 files. The MP3s are available as free downloads or you may buy the MP3 files using PayPal™
(CDs all ship daily via Priority Mail)

We are also pleased to offer you Scott Fagan's classic Christmas Operetta "Sandy the Blue Nosed Reindeer." The new "Sandy" CD includes the full Theatrical Operetta plus the nine songs that accompany Scott's unique narrative story. This unique and touching story and songs are guaranteed to "warm your heart" and "lift your spirits" during any season. Go here to listen to the high quality samples in MP3 format. Again, we hope that you will decide to buy either the downloadable files or purchase the CD.

Thank you for helping us to create this exciting new distribution model by supporting artists like Scott Fagan.

Charities, Non-profit and fundraising organizations, please contact us.